Choosing the Apple of
your Eye is Easy!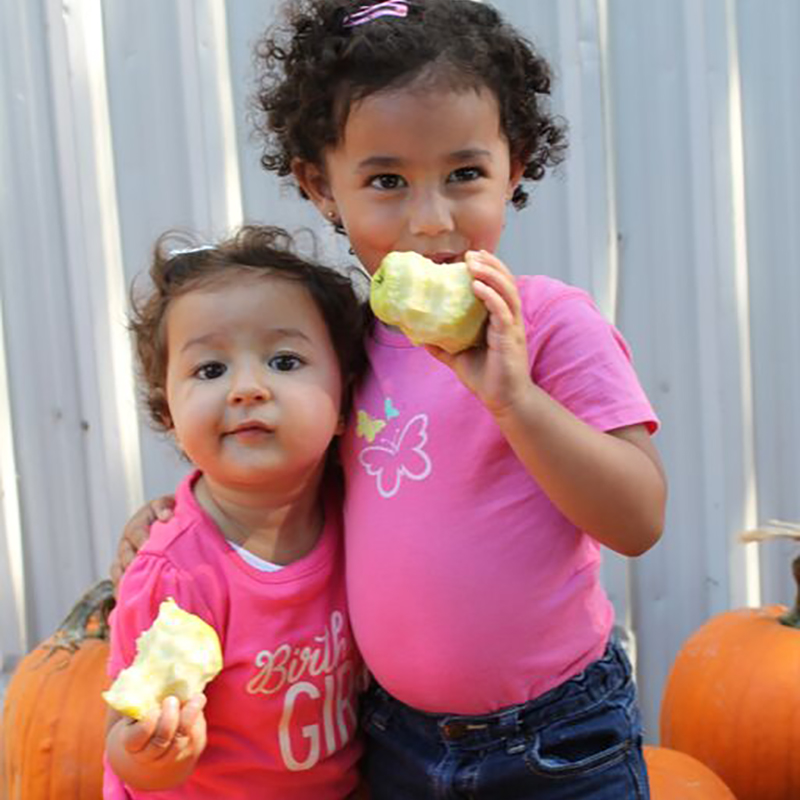 The trees have been picked clean! 
With the unseasonably warm temperatures, all of our remaining apples on the trees were ready for picking! You can now find Thiessen's apples next to the Haunted Barn in bins, ready to be bagged and brought home. Mix and match your favourites!
** No admission required to pick apples from the bins.
Thiessen's Apple Varieties
How many apples fit in a bag?
2 to 3 apples per pound (depends on size of fruit)
Peck/10 lbs = 20-30 apples
1/2 peck/5 lbs = 10-15 apples
How do you pick an apple?
Place the apple in the palm of your hand,
lift & twist to help reduce good apples from
falling to the ground