Choosing the Apple of
your Eye is Easy!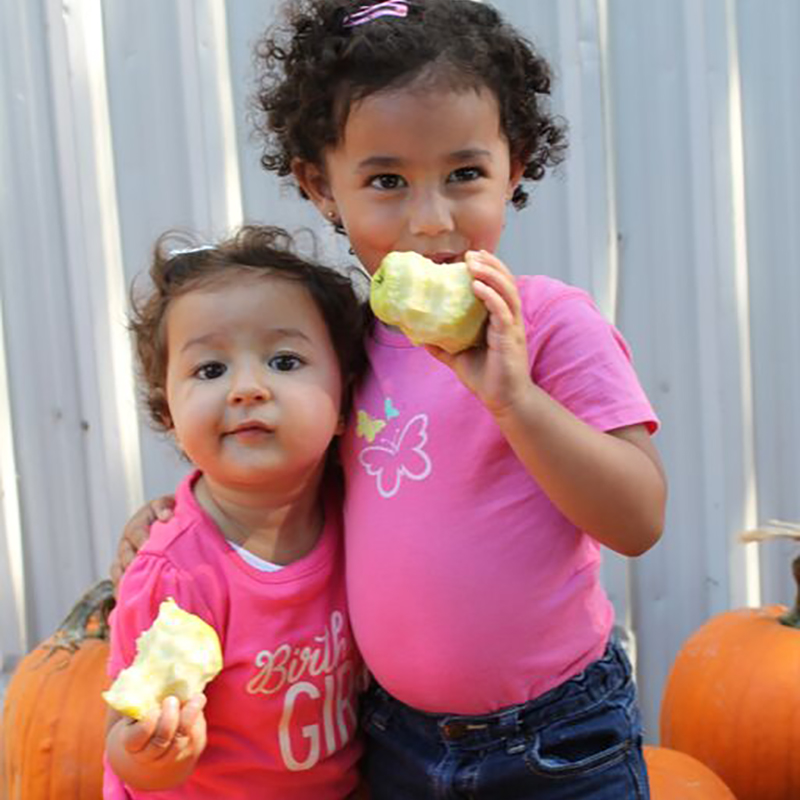 The trees have a wonderful crop of apples so far in 2023.    
The growing season has been going well and the irrigation has been turned on due to the dry May and June. 
Pumpkins are being planted and cared for also!
Look for a few changes at the farm again this year!
**We will not be selling admission or apple bags online this year.**
PLEASE NOTE: Reusable bags are NOT PERMITTED for apple picking. Please use the Thiessen Orchards bags sold at the Admission Silo on weekends or under the green overhang during the week.
Thiessen's Apple Varieties
How many apples fit in a bag?
2 to 3 apples per pound (depends on size of fruit)
Peck/10 lbs = 20-30 apples
1/2 peck/5 lbs = 10-15 apples
How do you pick an apple?
Place the apple in the palm of your hand,
lift & twist to help reduce good apples from
falling to the ground