What's Happening at the Orchard?
May and June are very busy months on the farm! We have been preparing for our upcoming season by pruning the crop, spreading fertilizer and planting new trees for future apple seasons!
Our trees have fully blossomed
and apples have started to appear!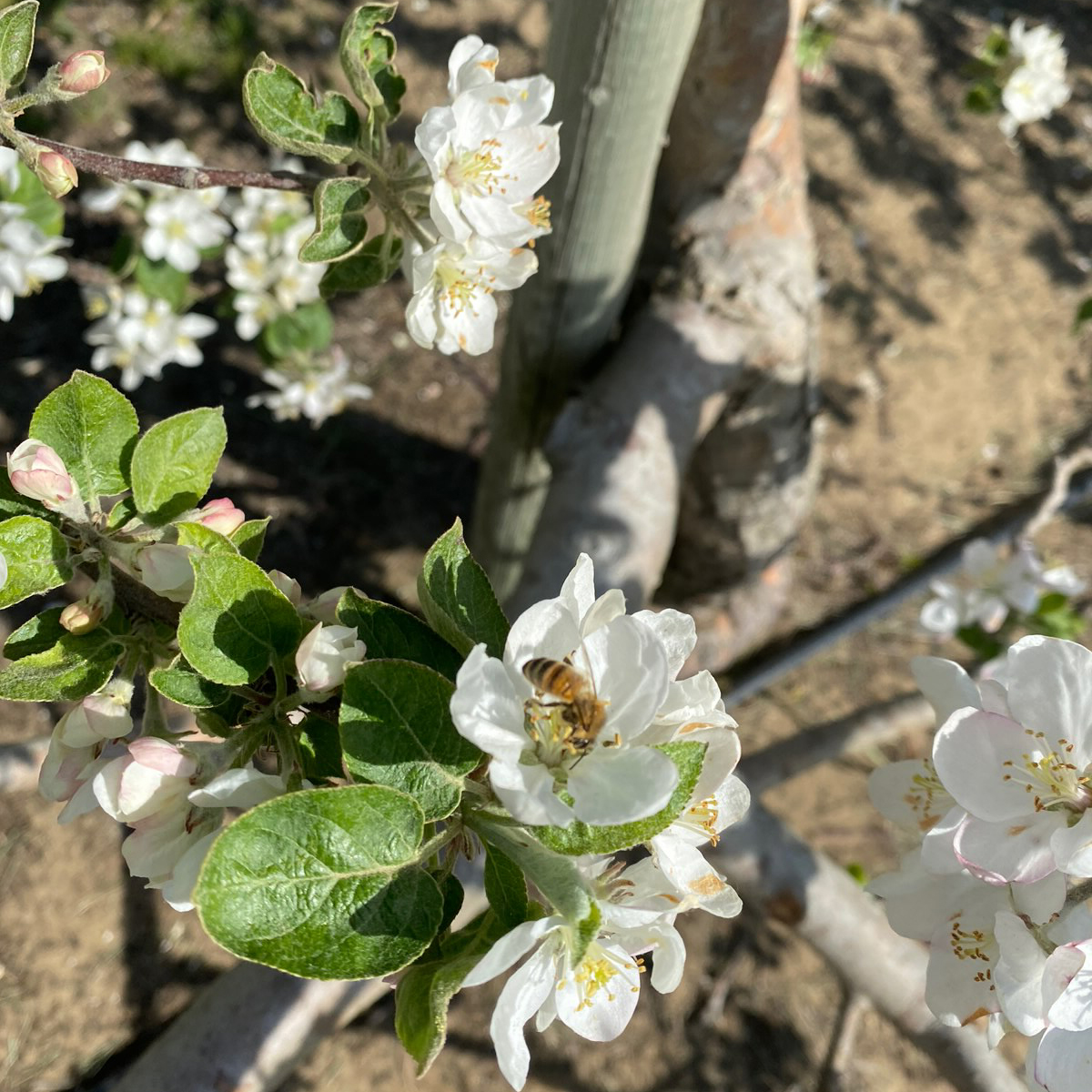 In order for blossoms to become our delicious apples, they need to cross-pollinate. The buzzing bees are an essential part of the process, so the next time you go to swat one, think of us and try to direct them our way!
In  May, Farmer Andrew and his team pruned the apple trees and cleaned up the brush under the trees. Their next step in the coming weeks will be "thinning" the trees, which is the process of removing some of the budding apples in each cluster of apples. They do this so there isn't too much weight on the trees and to make room for the rest of the apples to develop properly.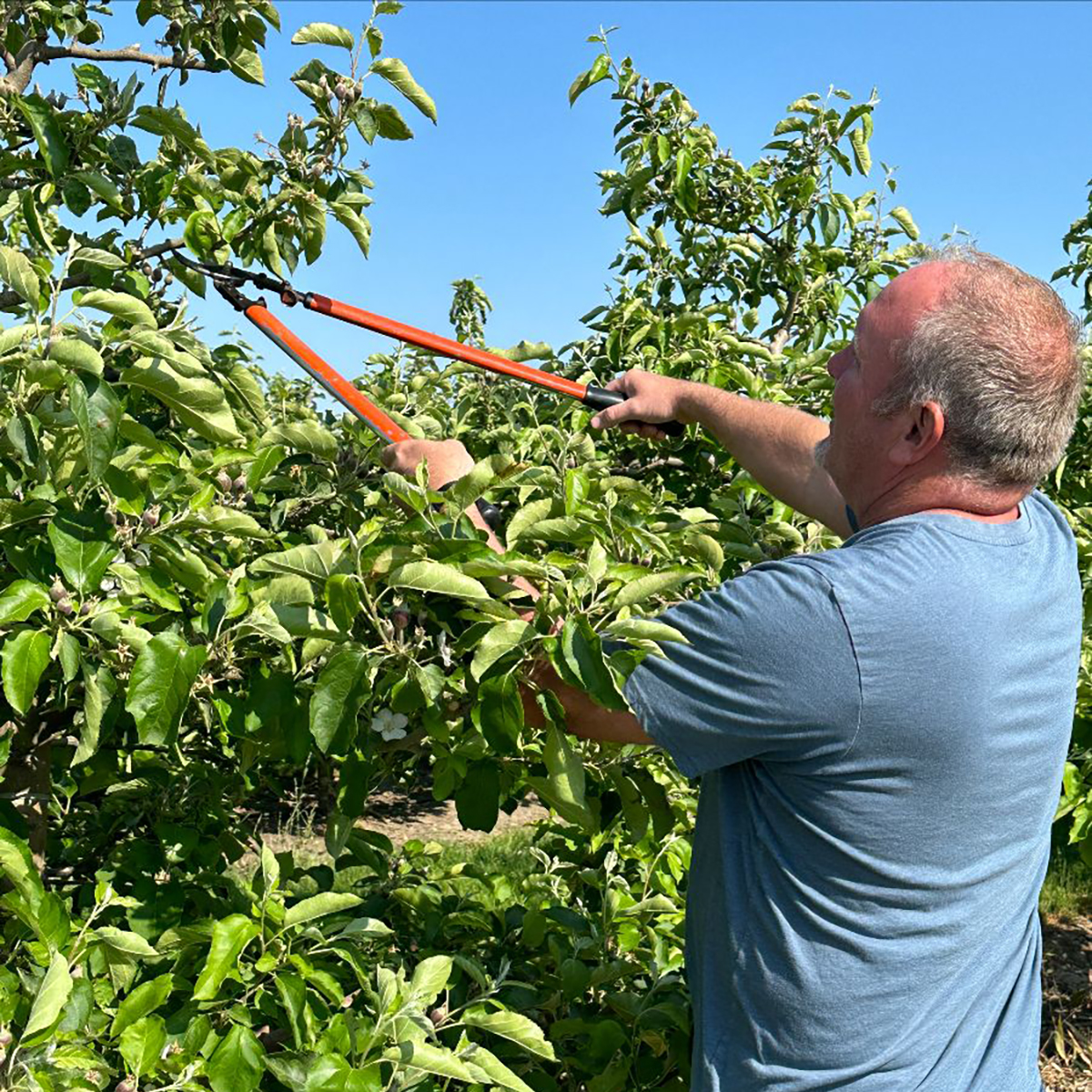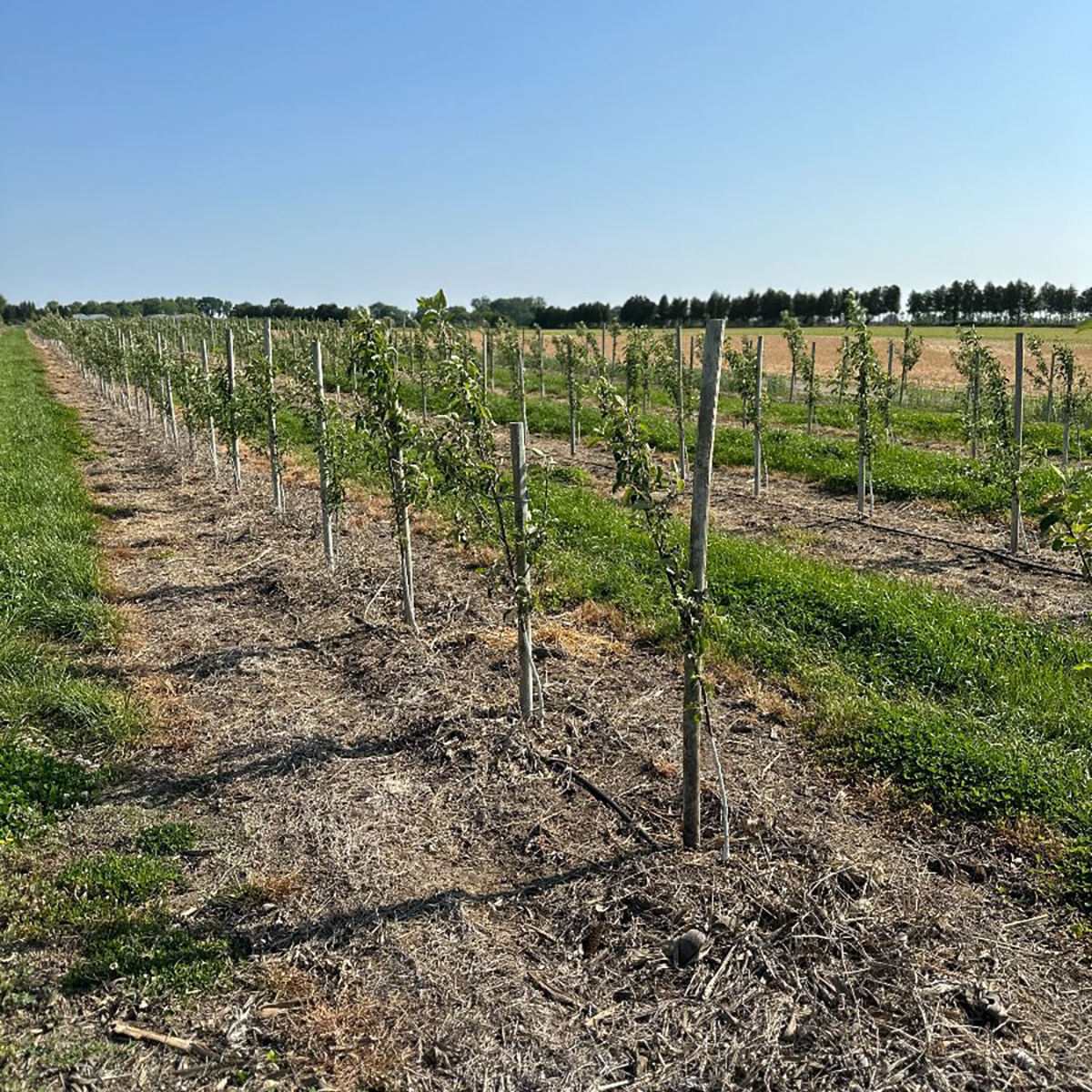 Crimson Crisp – coming soon!
Our Crimson Crisp trees are in year 2 of growth and will be ready to start picking some apples from in our 2024 season. By 2025 they will be ready for a full season of picking!
Who's excited to get lost in the
Corn Maze again this year?
The corn has started to sprout!
This will soon be the 2023 Corn Maze at Thiessen's!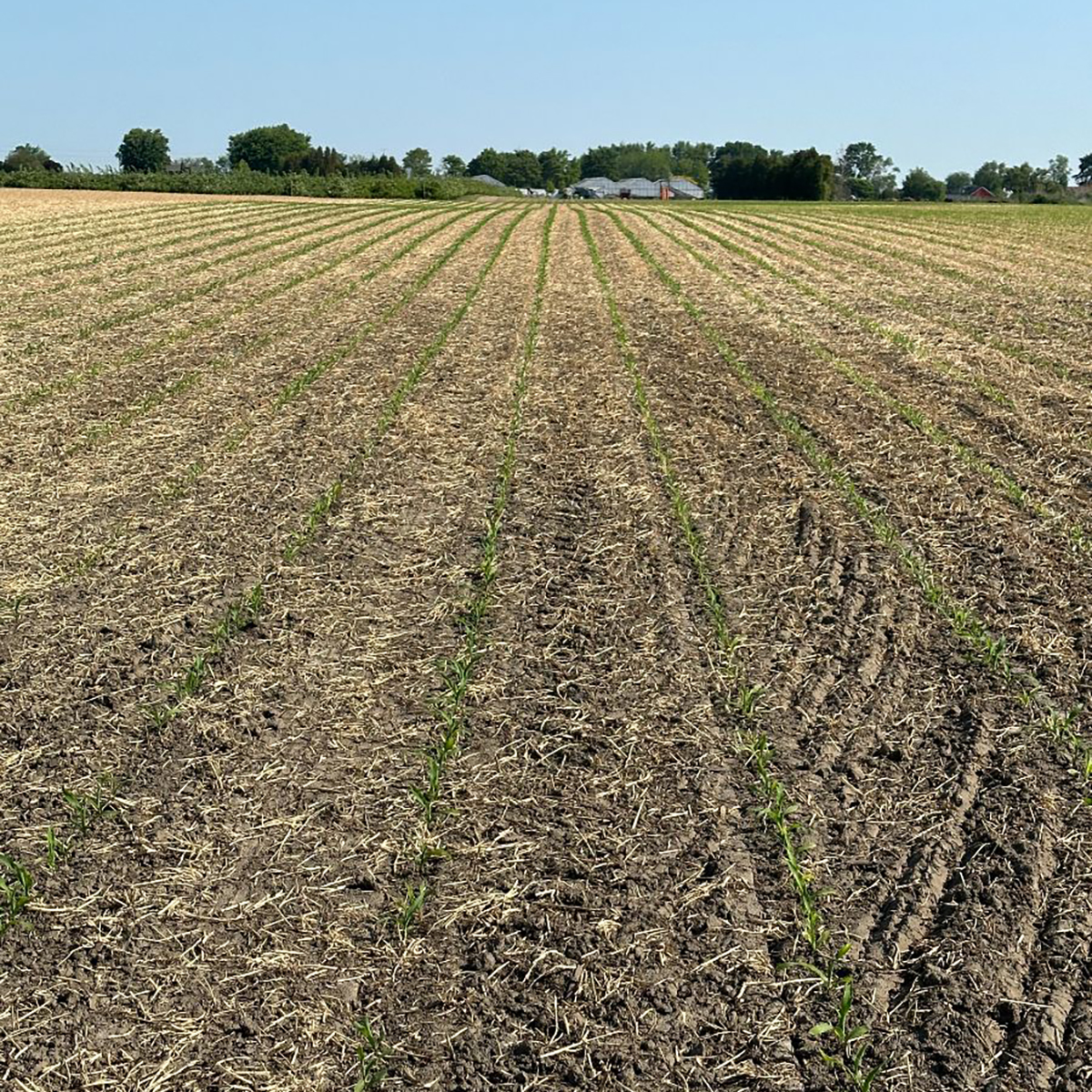 We can't wait to welcome you back to
Thiessen Orchards again this fall.
More updates to come!